I'm Happy!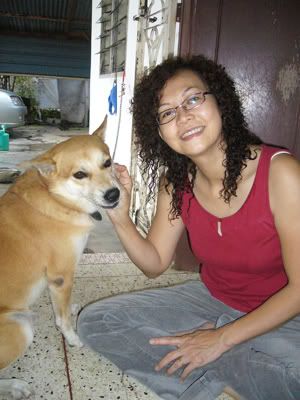 my mum and cher li is coming this friday for the weekend! yay!
ginger won't be coming though...
AND we're having a bbq party that night! you know how excited i get over parties, especially when i am the one organizing them!
actually it is a birthday party for my aunt, ching and chyi. since their birthdays are all in october, and since we always celebrate birthdays, so this time around, instead of celebrating it at some expensive-and-not-nice-food restaurant, i suggested a poolside bbq party!
i spent today (my off day) preparing the jellies and i'm gonna get the trifle done tonight. my mum's gonna arrive on friday morning, and we will go to the market and buy the things needed for the night. chyi's gonna marinate the chicken and lamb, mum's gonna make her delicious tuna sandwich, aunt's gonna cook curry chicken and potato salad.
i'm thinking of barbequeing stuffed mushrooms; should be good... i don't know. the cake's gonna be awesome! or so i think... because they are cupcakes!! i've made orders and will collect them tomorrow.
you guys be patient and i'll blog about the party after my mum goes back!