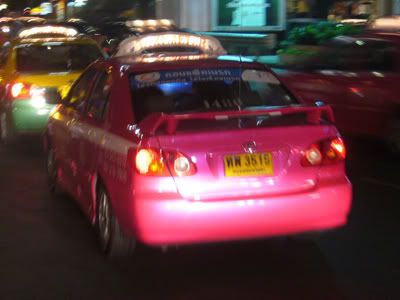 These were all over the town! Pink cabs. Interesting colour huh, instead of dull red cabs we've got here.
It was a trip to Bangkok for my Mum, Cher Li and me. I've been to the city once, way back when I was still very young. Too young to remember anything except it was quite cooling and I wore the same jacket as my cousin, a red jacket.
Needless to say, we were all very excited over the trip! We promised ourselves to SHOP TILL WE DROP! And stand up to continue shop, and DROP another time!
Day 1


From Kota Bharu, my Dad dropped us at Golok, we then took a van to Narathiwat Airport. The van was meant to be for at most 11 passengers, but the driver ate money and went around Golok fetching another few people! He actually asked us to masuk sikit to fit them all in! Siao!
Narathiwat Airport was pretty simple, the drinks we had there was rather cheap considering it is drinks you drink in an Airport, you know? No photos to show since nothing seemed interesting.
The first meal we had after checking in to the Hotel was McDonald's in Thailand. There are pork burgers which we don't get back home mah, so have to try them out lah.
Their McSaver, pork.
The burger on promotion then, it is something like Mos burger's rice burger, but Mos burger taste a lot better. This was disappointing.
Yam pie, not good either. Nothing was good eh!
We proceeded to take a rest in the hotel room, then went to have a stroll at the street in front of the hotel. We stayed at Silom very near to Patpong night market, which is the infamous night life area. It was pretty much like our Petaling Street, with all the fake stuff, but very expensive. Mum said their customers are the angmohs, not us because they didn't seem interested to tend to us also. There were so many pubs and clubs at the street, we even saw old saggy bums of 2 quite old ladies! They were standing on the table top, practicing for their pole dance later on.
On another side of the streets, there were stalls selling all sorts of things. The shoes and heels were SO cheap! You can definitely find a pair of nice kitten heels at only 100bahts! Isn't that like so very cheap? Only that I have SO big feet, and Thai girls generally have small nice feet... but I did get to buy a few pairs la by the end of our trip. =D
Day 2


MBK Shopping Mall. The mall was rather crowded, but not till the extend of uncomfortable. Not too many things to buy lah, coz all were quite pricey.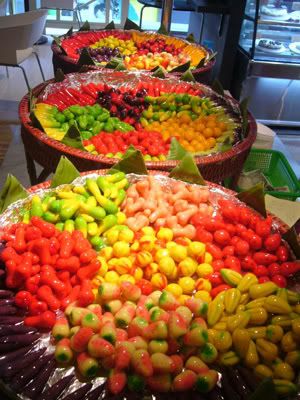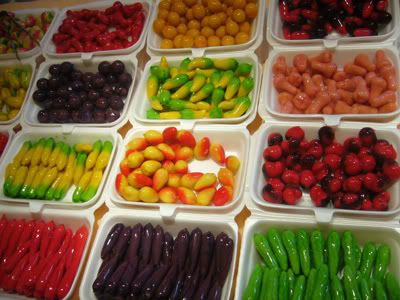 Ain't these pretty? I've actually seen them before lah, at Golok.. but it's still nice to look at again.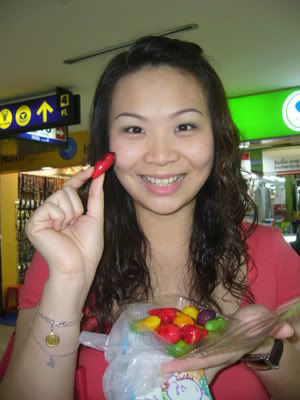 and nice to eat too!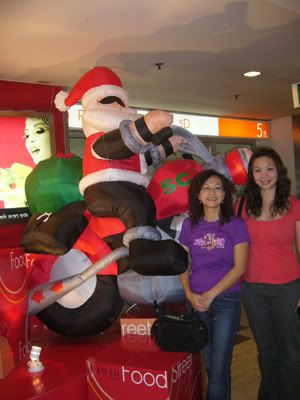 Yeah it was Christmas season, and I know how outdated my post is...
Believe me when I say the food at Bangkok is superb! Especially if you love spicy food, you can't not love Thai food!
I'm salivating now lor...
We really ate and ate and ate.. Li and I had 4 bowls (at different places) of Tom Yam this day, we just love it. Too bad Yi-Shen wasn't there with us, he loves to eat too, but he can't really take spicy food.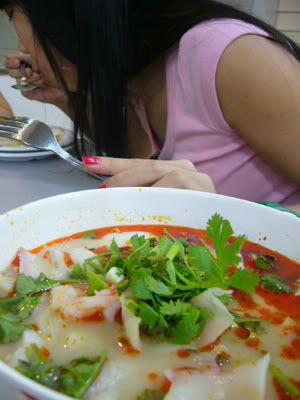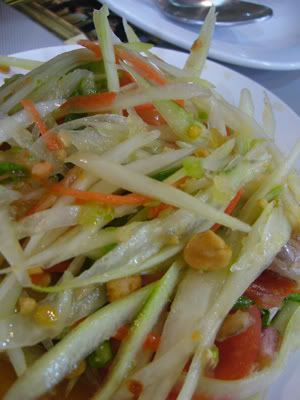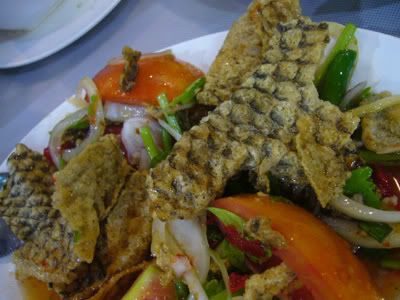 Salmon fish skin, yummy!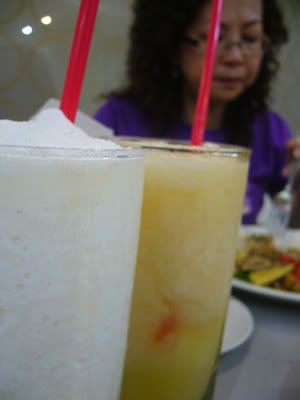 Although I said there weren't much things to buy at MBK, but I bought 7 bags! Heheh, so happy!
Day 3
Gardenia at Thailand eh. So you can see how powerful corporate identities are, you don't read Thai, but you know it is Gardenia!
We went to Central today, they had a very nice food court, it didn't look like a food court, looked more like an expensive restaurant.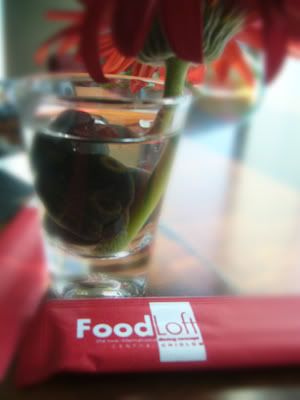 The staffs didn't allow me take photos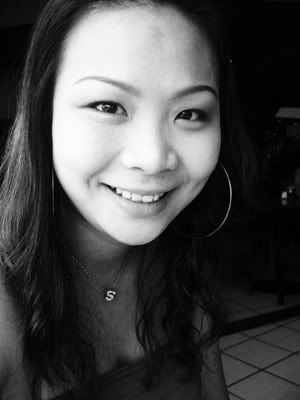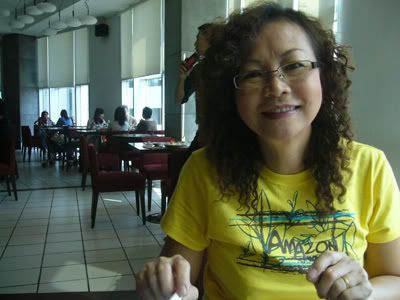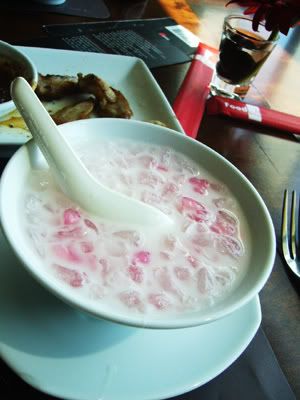 Dessert, sedap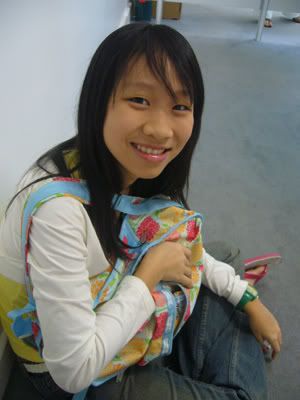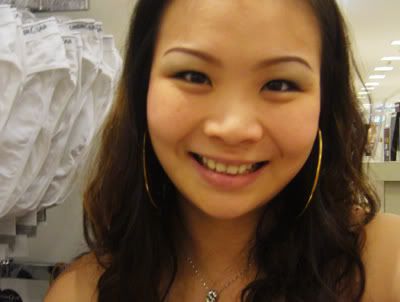 Pardon the undies at the back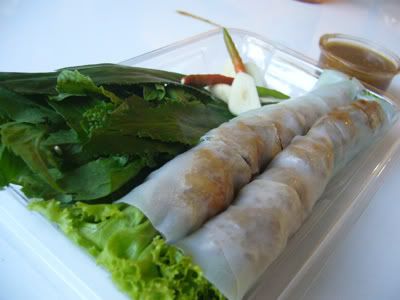 Li eating again, kakaka...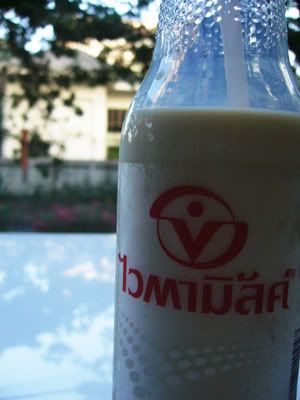 I know how to pronounce this the Thai way. It doesn't go Vi-ta-milk, it goes Wi-ta-miu, hahah!
We went back to MBK again, Li craved for the Tomyam we had the day before. But it was sold out when we arrived, can you imagine how good the business was! Even the locals love it! Today, we tried Pad Thai (Thai fried kuey teow) at 3 different places.
I bought many pairs of earrings but felt I should have bought more when we were back at the hotel. All 3 of us went for a foot massage after a long day of walking. We are all set for a shopping war tomorrow at Jatujak!!!
* I wrote 'I miss Yi-Shen' on my note this day.
Day 4
There isn't many pictures to show here, reason being:
1. Concentration on shopping for:
i. ourselves
ii. gifts for our loved ones (including friends ok?)
2. I didn't have make-up on because I predicted that it will be so damn hot and stuffy and sticky, and I was right. So my advice to you girls when you go to Jatujak is, wear as comfortable as possible, and no make-up because there won't be anyone who'll look at you anyway.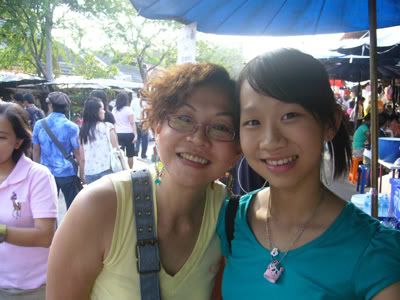 They're prettier
Li found a young designer and loved his
artwork
, so she bought his piece of shit, oops sorry, designer t-shirt.
Our way back on the skytrain, legs almost felt like they didn't belong to me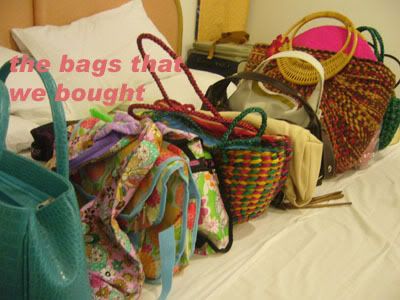 LOOK! I felt so satisfied! Across a king sized bed okay?
The place was so huge, we had to go back the next day. Willingly lah... It is such a satisfaction to see great things, and being able to buy it at a good price you know? Yi-Shen won't understand this.
Li insisted to have an oil massage which she enjoyed tremendously whereas I didn't like it. It was so painful lah.. I like Yi-Shen's massage better! hhaha, say this so that I get more of it!
We had dinner at a famous place named Anna's. It was a cosy bungalow-restaurant with friendly staffs. We were eating and talking away when suddenly we heard a few men singing a Happy Birthday song. We looked around and saw them coming towards us, it was Li's birthday! Or, was it? It wasn't lah!! but we don't know what made them think it was! So we just played along and clapped after the song. To think of it, it was so funny coz Li even blew the candles. Lucky she didn't make a wish! If not, it will be a super funny thing for a long long time for us.
Day 5
I guess overall we only managed to cover about 60% of Jatujak. We didn't have the strength to finish it all so we went back to the hotel to put our things and rest. At first we wanted to eat at Tony Roma's for dinner, but decided to have authentic Thai food in the end.
Whenever we eat something, Li and I will definitely add A LOT of chilli flakes in our food, we will end up having bengkak lips and sweaty heads, but we enjoyed every moment of it!
I would love to stay on for the food, but no more shopping for a while. Wait for me, Bangkok!