I feel like:
buying beautiful bowls and mugs

cooking!!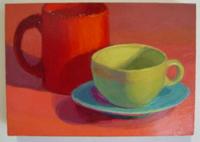 preparing meals for Yi-Shen and me


being busy in the kitchen


having a party at home and have friends buying me presents!!! ahahaha!!
Finally, someone will have to wash the dishes for me because that is what I would never feel like doing!