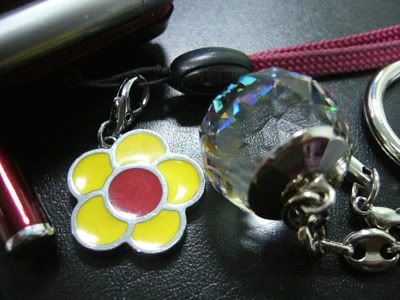 these are hanging on my phone at the moment. the crystal is very nice! it is a gift from my lady boss, Sylvia. "thanks for the parties you did", she said to me! i am so happy!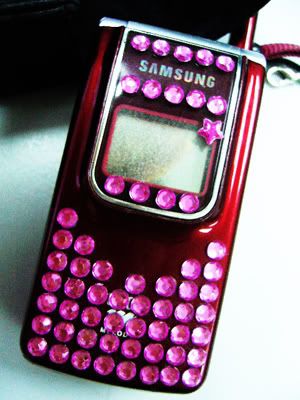 Nice? i sendiri lekat wan ok? my phone's keypad is actually so conked already, but because of these bling-bligns, i don't want to change my phone eventhough yi-shen wants to buy me one... coz i really like my phone now!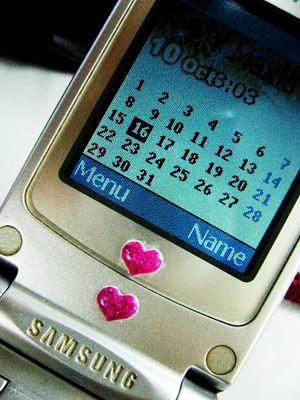 imagine when my phone rings, i pick it up and flip it open, and say "hello~"
phhooyiuh~
heeheheheee...